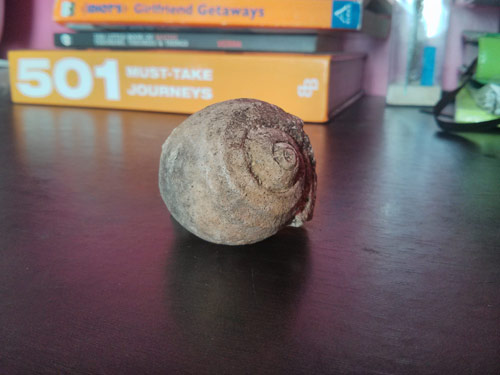 An item of a very distant past
Sunny afternoons make me sleepy but I dare not doze. There's a sense of distortion of time - like the world has either slowed or hasten while you were asleep - when you wake up between 5 to 7 in the evening. To get rid of the drowsiness, we (Issa and I) take a stroll in the park.
An afternoon stroll became a reminder of the distant past when we came across this fossilized snail. Being a regular of the park, I have longed noticed the coral imprints laying around, embedded on rocks and clay. There could be more fossilized remains of ancient aquatic flora & fauna burried somewhere.